18.05.2017
Andrzej Wajda. GLANCES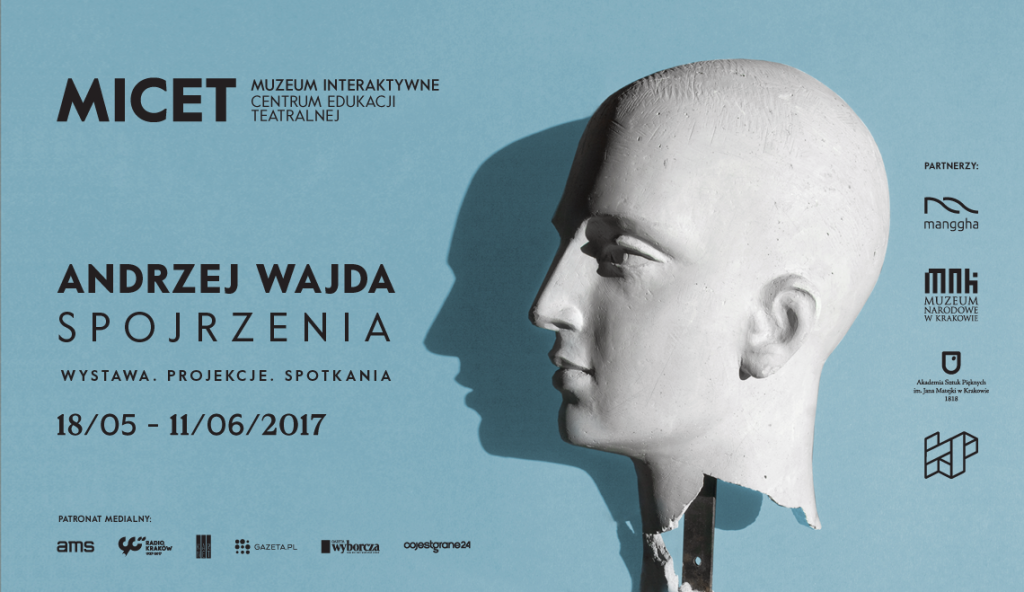 During his career, Andrzej Wajda directed 18 plays at the Stary Theatre. His stagings of Stanisław Wyspiański's The Wedding and November Night, Fyodor Dostoyevsky's Demons and Crime and Punishment, Shakespeare's Hamlet and Macbeth are among the plays which set out the Stary Theatre's unique role in the history of Polish culture. The incredible impact of Wajda's stagings depends on his engagement in a critical dialogue with the traditions of Polish Romanticism and his masterful framing of scenic imagery.
"I believe that Wajda's power, his role as a national artist, came from the fact that he invoked a vision of a Poland that doesn't actually exist, one which is always just ahead of us (or hidden within us) – one that is not appropriated by any ideology," wrote Tadeusz Sobolewski shortly after the director's death.
The ANDRZEJ WAJDA. GLANCES exhibition and accompanying events provide a variety of perspectives on Wajda's artistic accomplishments and personality. Over four weekends we invite you to take part in events which include open access to the Wajda Archive at the Manggha Museum of Japanese Art and Technology and a tour of the director's favorite paintings at the National Museum in Krakow.
Buy ticket